What Set Us Apart
At Rymal Square Family Dentists, we are committed to providing our patients with compassionate and professional dental care of the highest standards in a comfortable and relaxed environment. Our dedicated team of dentists and dental professionals understands the importance of achieving the beautiful, healthy smile of your dreams. Whatever your dental health needs are, we will provide you with the treatment you need for a healthy smile. Last line "As your Dentists and Dental Professionals, we will teach you about the importance of oral health and how to keep your smile stunning and beautiful!"
We take pride in being your modern dentist. Using the latest dental techniques and technologies, our professionals ensure your visit is a positive experience with excellent results. Whether you're looking for cosmetic dentistry, braces, or a simple oral hygiene check-up, our team will meet your needs and strive to establish a long-term relationship.
As your dentist, we will teach you about the importance of oral health and how to keep your smile stunning and beautiful!
Our Services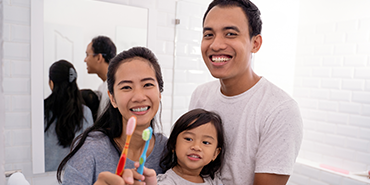 We offer the highest quality preventitive, restorative and general dentistry for everyone in your family….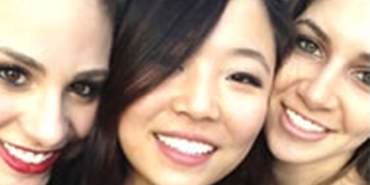 We offer the highest quality preventitive, restorative and general dentistry for everyone in your family….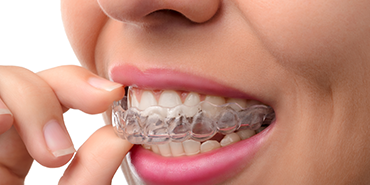 We offer the highest quality preventitive, restorative and general dentistry for everyone in your family….
Testimonials
Every person in this office is a delight to interact with and I absolutely love have Chelsea (sorry if I spelled your name wrong!) work on my teeth. She is gentle, personable and so professional. She always puts me at ease and I look forward to my visits with her. I highly recommend them to everyone!!
Carol Dekok
Everyone at Rymal Dental is amazing. My family and I have always had wonderful painless experiences. They are always friendly, inviting and definitely make you feel comfortable while they do an excellent job cleaning or fixing our teeth. Thank you all again for your dedication to making everyone smile their best smile 😁
Laura McMaster
This is a really good dental clinic. I'll start off by saying the receptionist is so prompt and organized. She is also very friendly and pleasant. Every reminder is right on time and is a few days before your appointment so you have time to update or cancel if you need to. Then the dentist that worked on my teeth is very professional. I'm so glad I found this place for all my dental needs 😁
Ifeoluwa Morris
I am so happy that I decided on getting Dr. Saleh to extract my wisdom and one of my bottom teeth out. I was scared and so anxious, but immediately felt assured that I would be ok! Dr. Saleh asked throughout the procedure if I was comfortable and made sure I was in no my pain. Better yet he was gentle taking out the teeth. I was shocked because in no time everything was done!!, I would definitely recommend anyone that is feeling nervous or anxious to go there!!
Thanks again
Sue
Sue Sterling
I was scared to go to the dentist due to a bad past experience. I am no longer nervous. It took me a bit as I use to almost be sick just at the thought of going. They are amazing and I now actually don't worry when it is time foe my appointment.
Debbie Zardo
Dr Saleh is a competent experienced compassionate and thorough dentist caring for me and my entire family. Fantastic job on my complicated root canals!
Jonathan Jowett
I love Rymal square Dentists!! Dr. Saleh listens to what you want/need, he's gentle & respectful. The staff is so caring & accommodating. How nice is it to get a phone call the day after a procedure just to see how you're feeling?? Can't imagine going anywhere else!!!
Amy Lloyd
Rymal Square Family Dental was for me a very good experience. From the time I arrived I noticed everything was taken care of professionally. The office was very clean and covid efficient. The staff was friendly and helpful in calming any fears that I may have been going through. The dentist took time to explain what I needed and why so I understood what was going on. The procedure I went through was done extremely well and quickly and I was on my way home a very happy patient.
Warren Brice