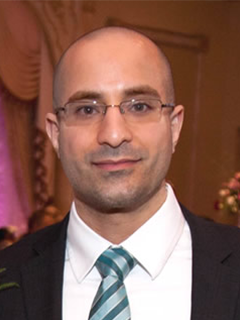 Dr. Saleh moved to Burlington in 2010 looking to develop a service-oriented, family friendly practice in beautiful Halton Region. He was welcomed with open arms to the Yune Dentistry team and is proud of the professional dental care they provide every day.
Dr. Saleh completed his Doctor of Dental Surgery (DDS) training at the University of Toronto. After graduating from dental school, he traveled to Baffin Island and Northern Ontario where he worked in small close nit communities. Through this invaluable mentorship, he gained valuable clinical experiences and compassion which helped to lay the foundation of care he provides every day.
Dr. Saleh and his team have a wealth of experience and are proud of the high standard of care we provide.